About HCDSB
55
Schools
36366
Students
5007
Employees
Our Mission
The Halton Catholic District School Board, in partnership with home and Church, is dedicated to providing excellence in Catholic education by developing Christ-centred individuals enabled to transform society.
Our Vision
The Halton Catholic District School Board is a model learning community, widely recognized as distinctively Catholic, providing exceptional education, while nurturing the call to love and to serve.
Our Values
At the Halton Catholic District School Board, we value:
Our Catholic Faith and aspire to be models of Christ through our actions of love, forgiveness, compassion, and acceptance.
The Whole Child and create conditions that support the spiritual, intellectual, physical and emotional well-being of all students so that they may fulfill their God-given potential.
Excellence in Learning and provide opportunities that meet the needs and aspirations of all learners in a supportive, creative and innovative learning environment.
Relationships and Partnerships and recognize that our success is reflective of the healthy and vibrant partnership of staff, parents, pastors, and members of our broader community.
The Importance of Contributing to Our Communities and respect diversity, celebrate multiculturalism, honour individual rights, and embrace the social values of collective responsibility and the common good.
Multi-Year Strategic Plan 2016-2021
Complete Strategic Plan
View
Achieving
Meeting the needs of all learners
Educational experiences and opportunities are differentiated to support all learners.
Teachers and learners are collaborating in innovative school and classroom communities that encourage student engagement, learning and achievement.
We hold high expectations for all learners.
Believing
Celebrating our Catholic faith and aspiring to be models of Christ
All learners experience a Catholic learning environment rooted in Gospel Values and the Ontario Catholic School Graduate Expectations.
Our schools foster the relationship between home and parish.
Staff and students are discerning believers, formed in the Catholic faith community, who model Christ in their actions.
Belonging
Embracing relationships and sustaining safe, welcoming schools
Schools and workplaces are safe and welcoming for all, cultivating a positive sense of belonging and well-being.
Relationships with all educational partners are nurtured and supported.
Students are service- minded global citizens, engaged and empowered to be leaders in their communities.
Foundational Elements
Optimizing organizational effectiveness
Improved access to services and supports for students and schools.
Communication is clear, transparent and responsive.
Results-based accountability and evidence-informed decision-making are the standard approaches to planning and improvement efforts.
Stewardship of resources optimizes human, financial, physical and material assets.
Proactive recruitment, talent growth and succession planning are aligned to student and system needs.
2018-2022 Board of Trustees
On December 4, 2018, the Halton Catholic District School Board welcomed a new Board of Trustees that will serve our HCDSB community for the 2018-2022 term.
Current Student Trustees
On February 25, 2020, the Student Senate held its annual Student Trustee Elections and elected 3 Student Trustees to represent the interests of HCDSB students for the 2019-2020 school year.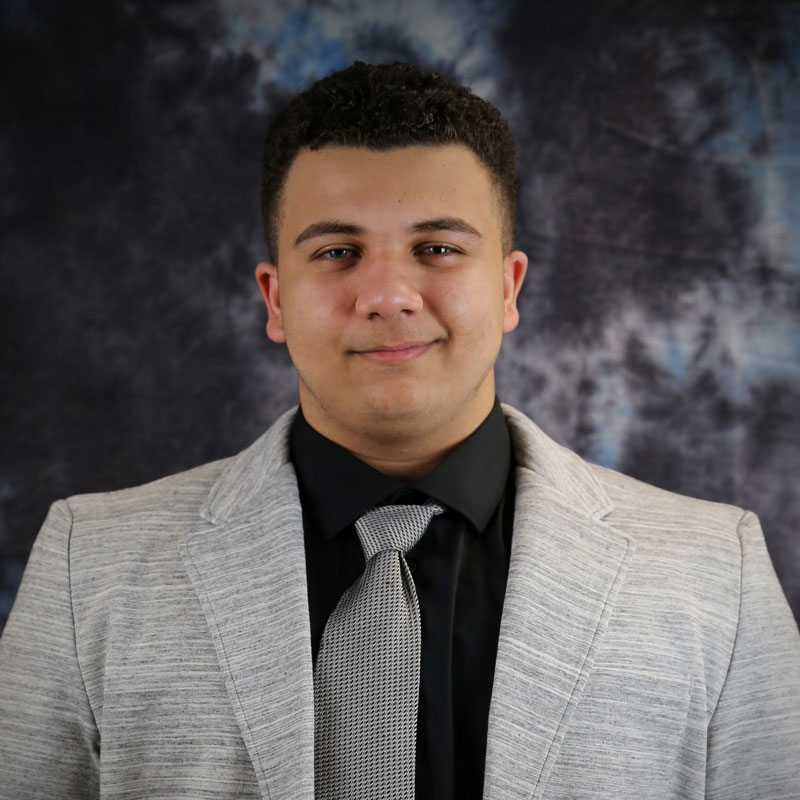 The 2019-2020 Director's Annual Report Sections
Continue browsing the Director's Report by clicking any of the "View" buttons below.
About the Director's Annual Report
The Director's Annual Report provides a snapshot of some of the great things happening across our school district. The real story of accomplishment, however, is captured daily within the walls of our schools and workplaces through the many individual successes that are celebrated by students, staff, and members of our Catholic learning communities.
Contact HCDSB
Catholic Education Centre
802 Drury Lane, Burlington, ON L7R 2Y2
Phone: (905) 632-6300
Toll-Free: 1-800-741-8382